Installation & Service Anywhere in the US and Canada
New Telephone System Installation & Telephone System Repair Experts!
Since 1984, North American Telecom has been providing customers ranging from Fortune 500 corporations to regional companies and institutions with integrated design, new telephone system installation, and telephone system repair services.
More than 150 affiliate locations and more than 1,000 technicians
One point of contact, one maintenance contract, one low price
Avaya partner for more than 25 years
Phone hardware, voicemail, IP telephony, fiber optic cabling, VoIP, and more
Improve the way you communicate and improve the way you do business. Call 844-728-5500 or contact North American Telecom today to schedule a free consultation and onsite business survey! North American Telecom – Let us install your new telephone system today!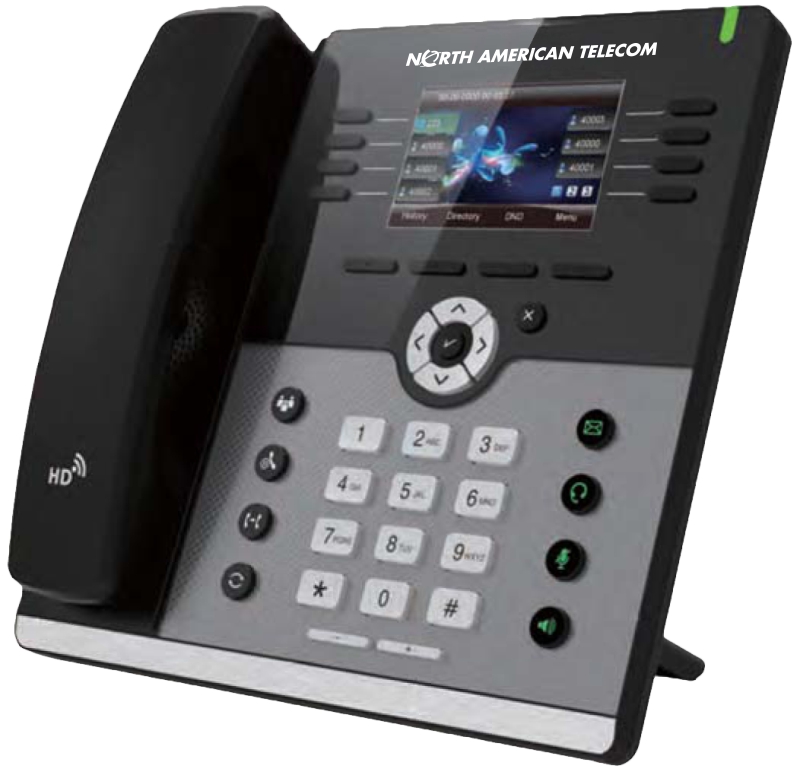 Hosted VoIP Solution
Upgrade/Replace Your Old Business Phone System
6 Users For $750 And Up Depending On The Phones You Choose
ZERO RATE Financing! If Qualified
All the features & function of an advanced wired phone system, WITHOUT THE COSTS!
DRASTICALLY Reduce your monthly phone bill!
Depending on your usage, monthly plans at $16.00 to $35.00 per user.
This system supports Multiple Locations, Including Mobile & Remote Users.
VOICEMAIL TO E-MAIL INCLUDED!
If you lose your internet connection, calls are automatically routed to:
Mobile Devices, Any Phone Number or Location You Choose, AND Our
Call Center which will send you a text and e-mail on those calls that were re-routed.
One Time Set-Up Charge of $250
Supports 1 to 4,000 users, including multiple locations!
Quality Installation & Quick Reference Guide!
IP Phones are available from $70.00 and up, depending on features.
Softphones, cordless sets, cordless headsets, conference calling & paging also available! We utilize "State Of The Art Equipment", All Major Brands!
Call to arrange a call or appointment to upgrade your communications system for much less than you could imagine! Pre-Sale Custom Design!
Having Problems With Your Current Phone System? Don't Waste Your Money On Obsolete Technology!
THIS IS THE LAST PHONE SYSTEM YOU WILL EVER NEED TO BUY!
LEARN MORE ►